Minute edits - making your sunset pop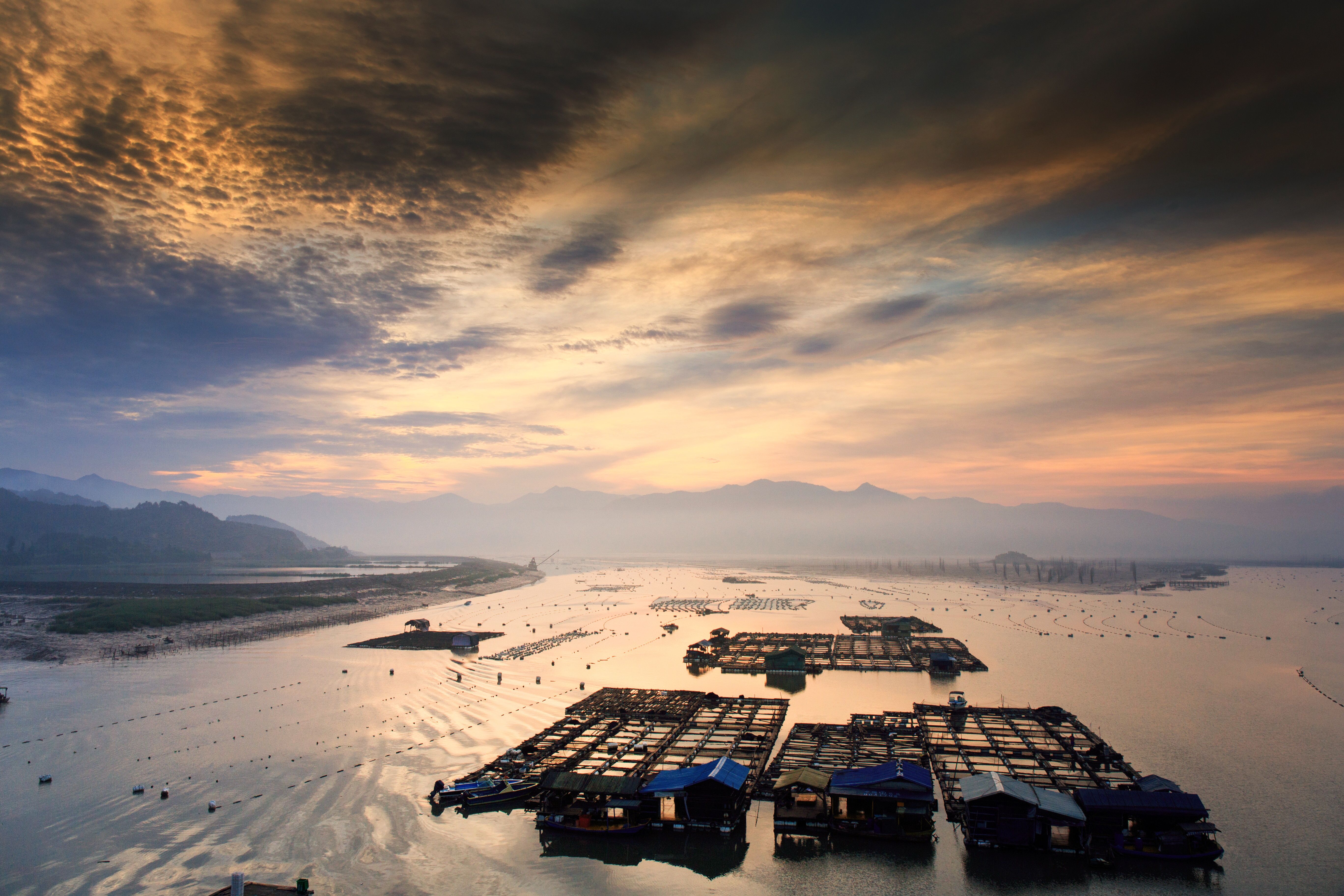 In just a minute, we'll show you how a few easy edits can make the sunset pop in your photos. A lot of sunset photos can quickly look the same, but we're here to help give yours a slight edge aesthetics.
Below you'll find a video tutorial and then a step-by-step written guide. Enjoy!
Video tutorial
Written tutorial
Here's our starting image. Notice how the sky is exposed decently, but our foreground is underexposed and hard to see? We'll fix that using Polarr Photo Editor for iOS.
Open up the image in the photo editor to get started. Our first edit will be to create a local adjustment to the foreground.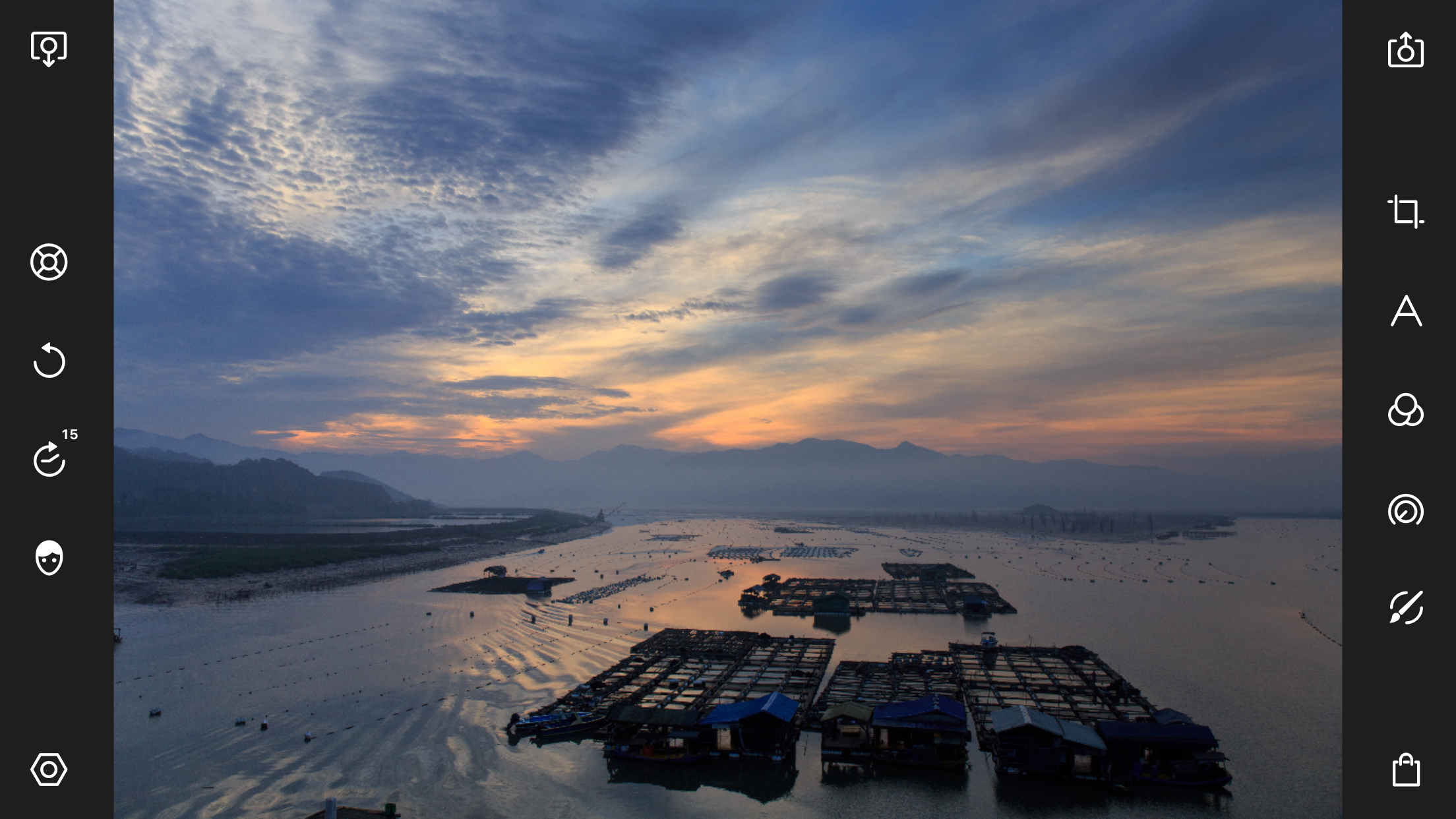 We'll make our local adjustment using a radial mask.
Place the center of the radial mask over the lower half of the image.
Expand the sides of the mask by grabbing the white dots on the edge. Drag it to the side to cover most of the lower image.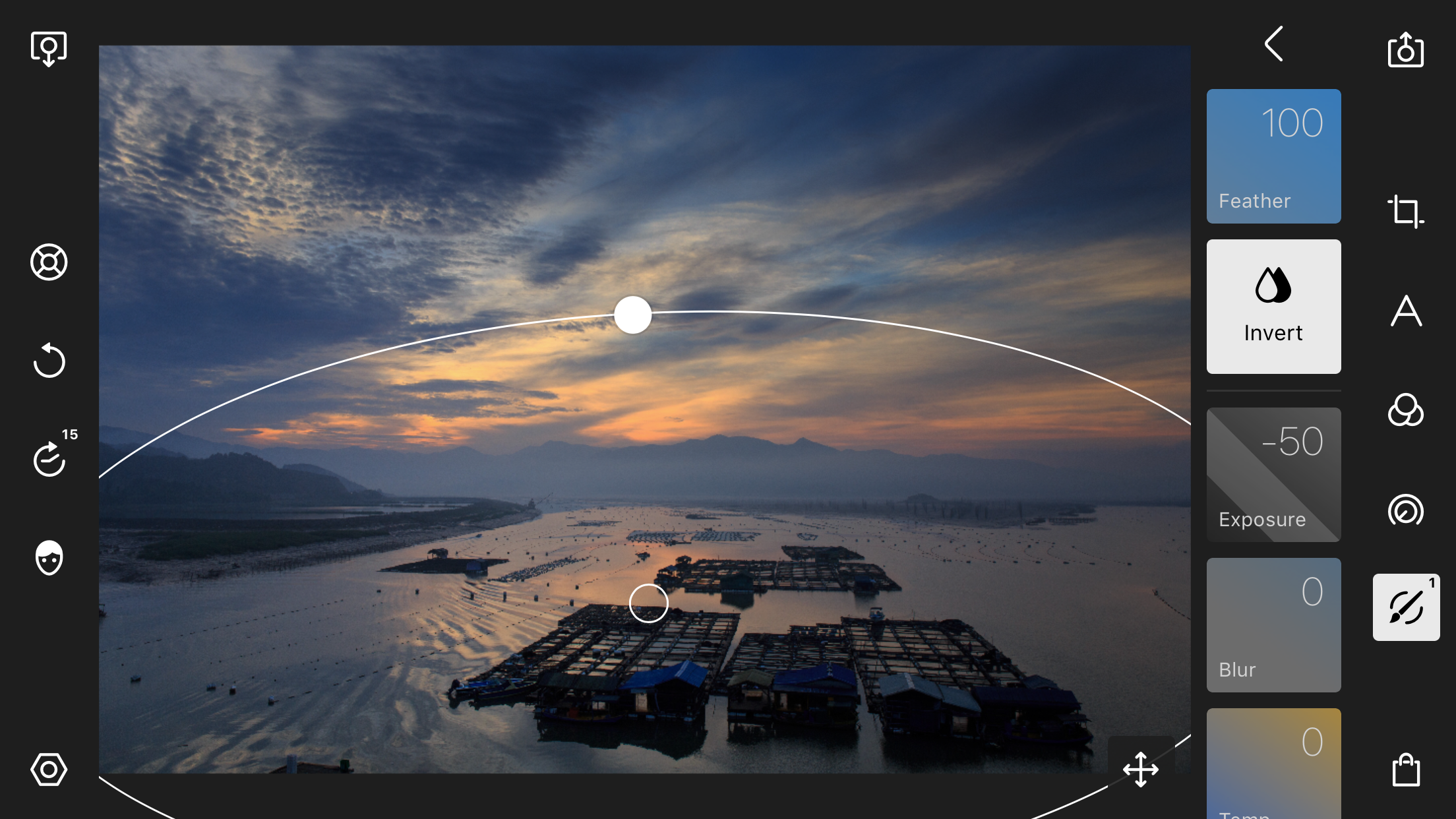 Invert the selection of the radial mask so all edits made take place inside the line instead of outside.
We're going to start by increasing the exposure to +60.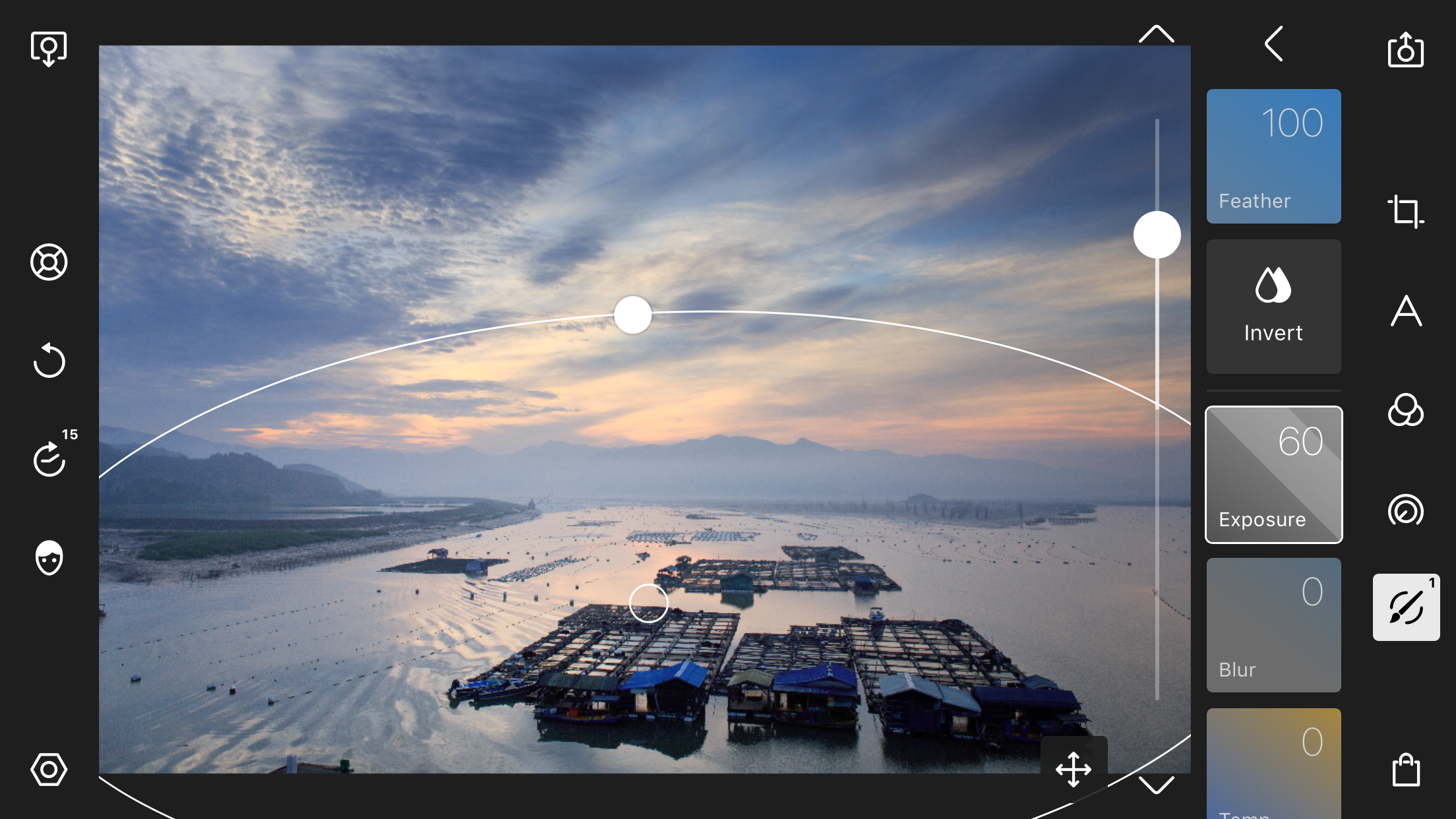 Our next adjustment using the radial mask will be to increase the color temperature to +66.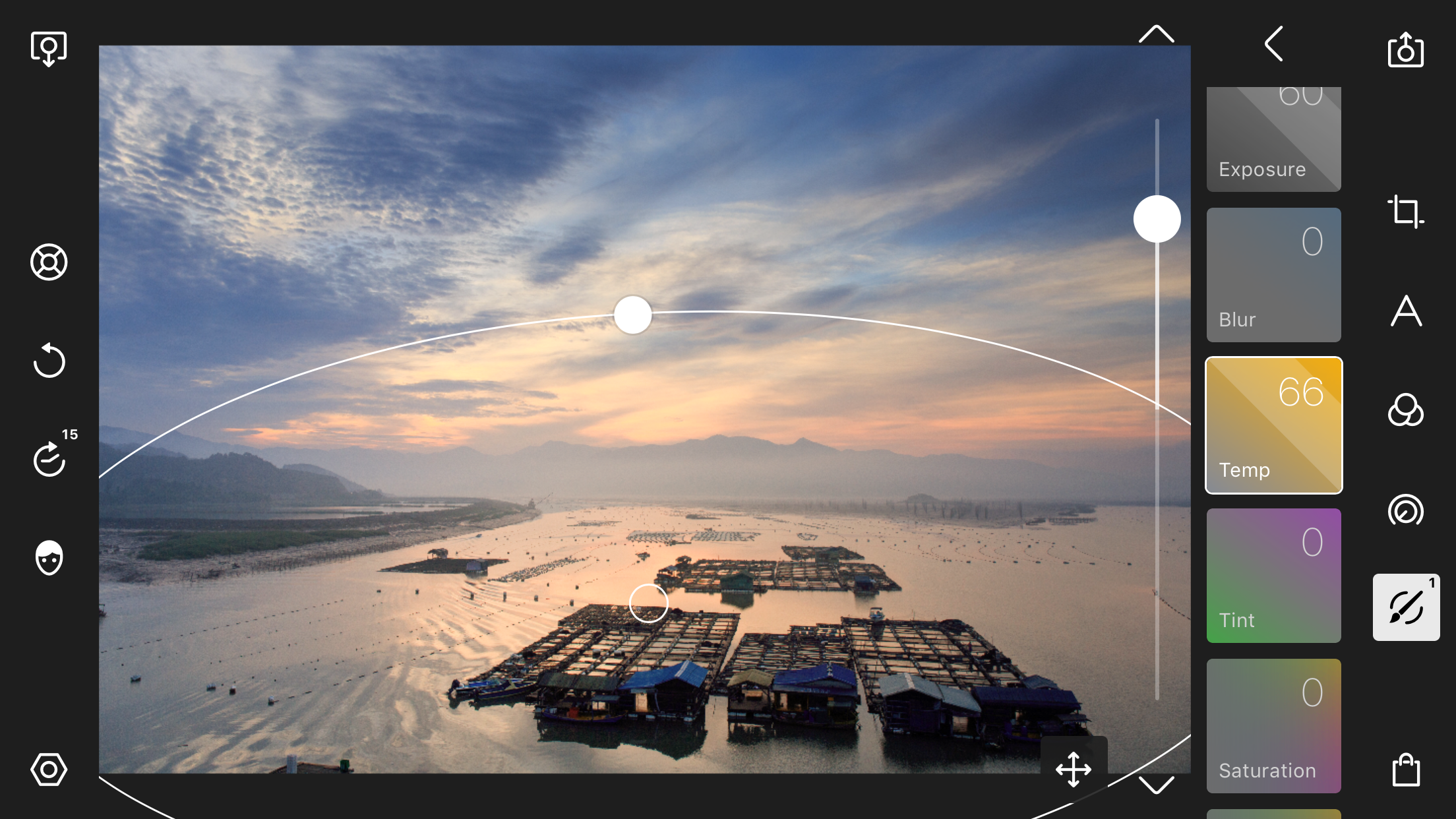 The last edit made with the radial mask will be to increase the contrast. This makes the edge of the waves in the water stand out more.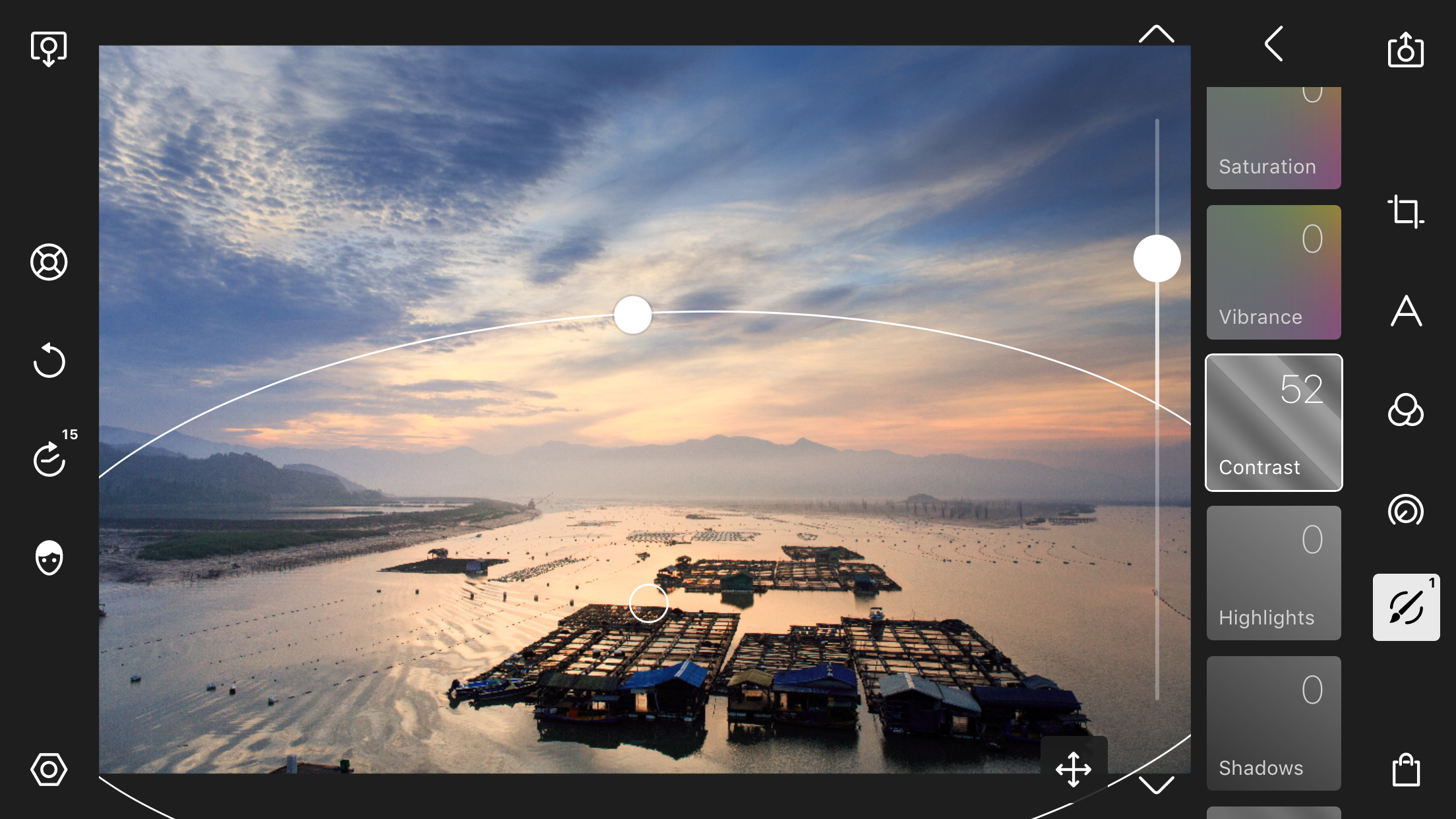 We're going to make another local adjustment, but this time we'll use a gradient mask.
After positioning the mask, we'll increase the temperature value.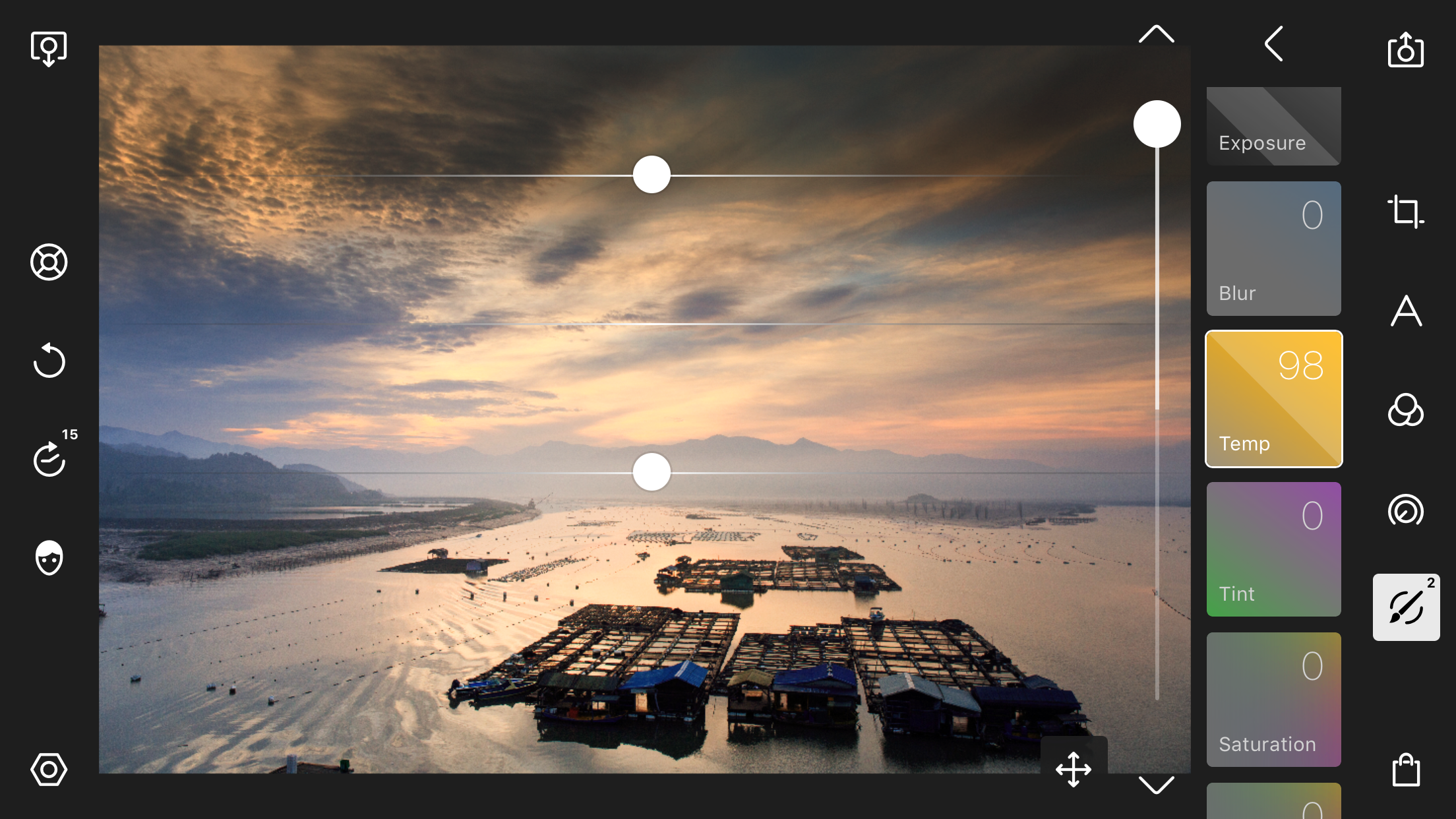 Our final edit with the gradient mask will be to increase the contrast value to make those clouds stand out.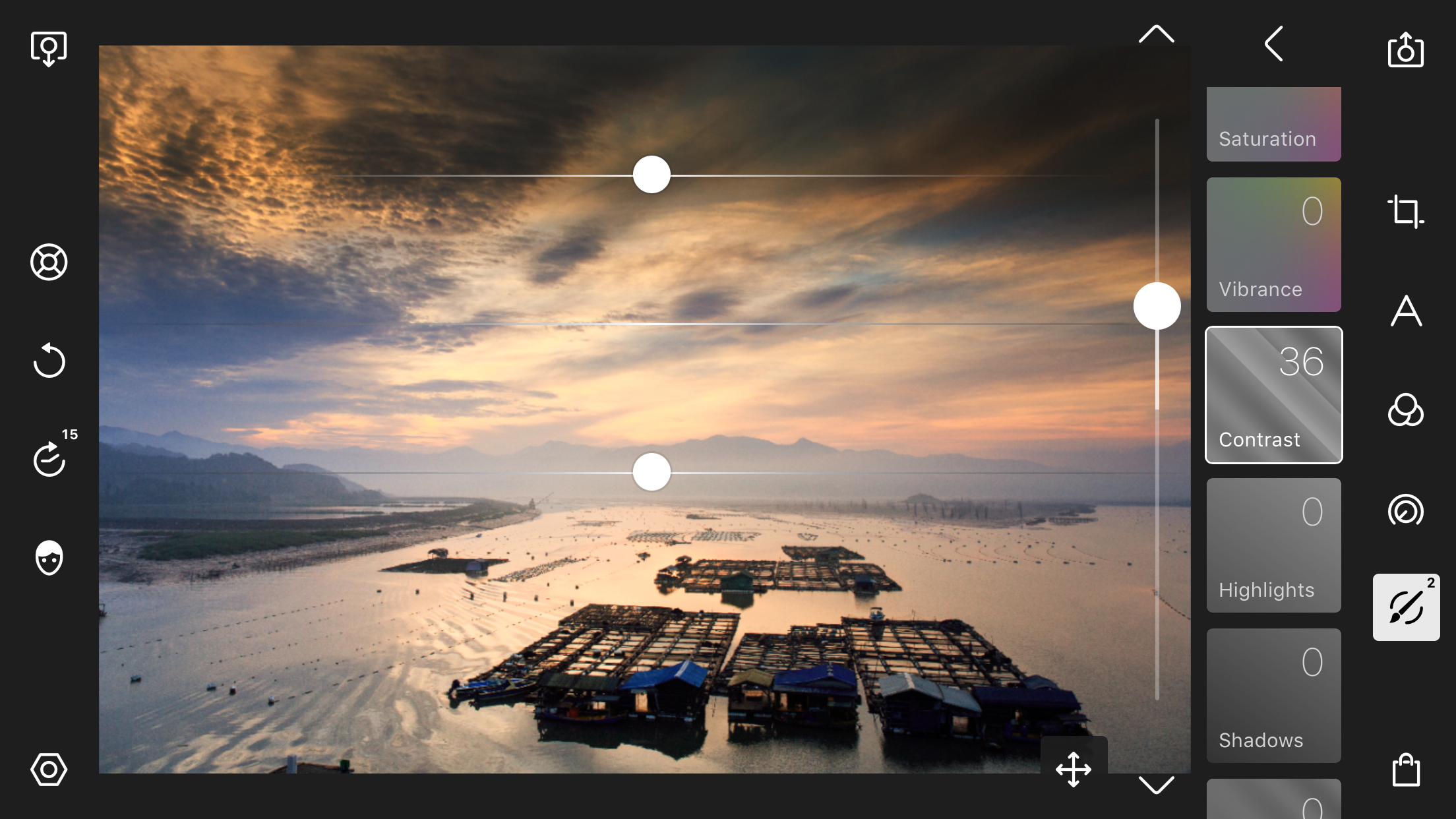 Our final image!