Effects tool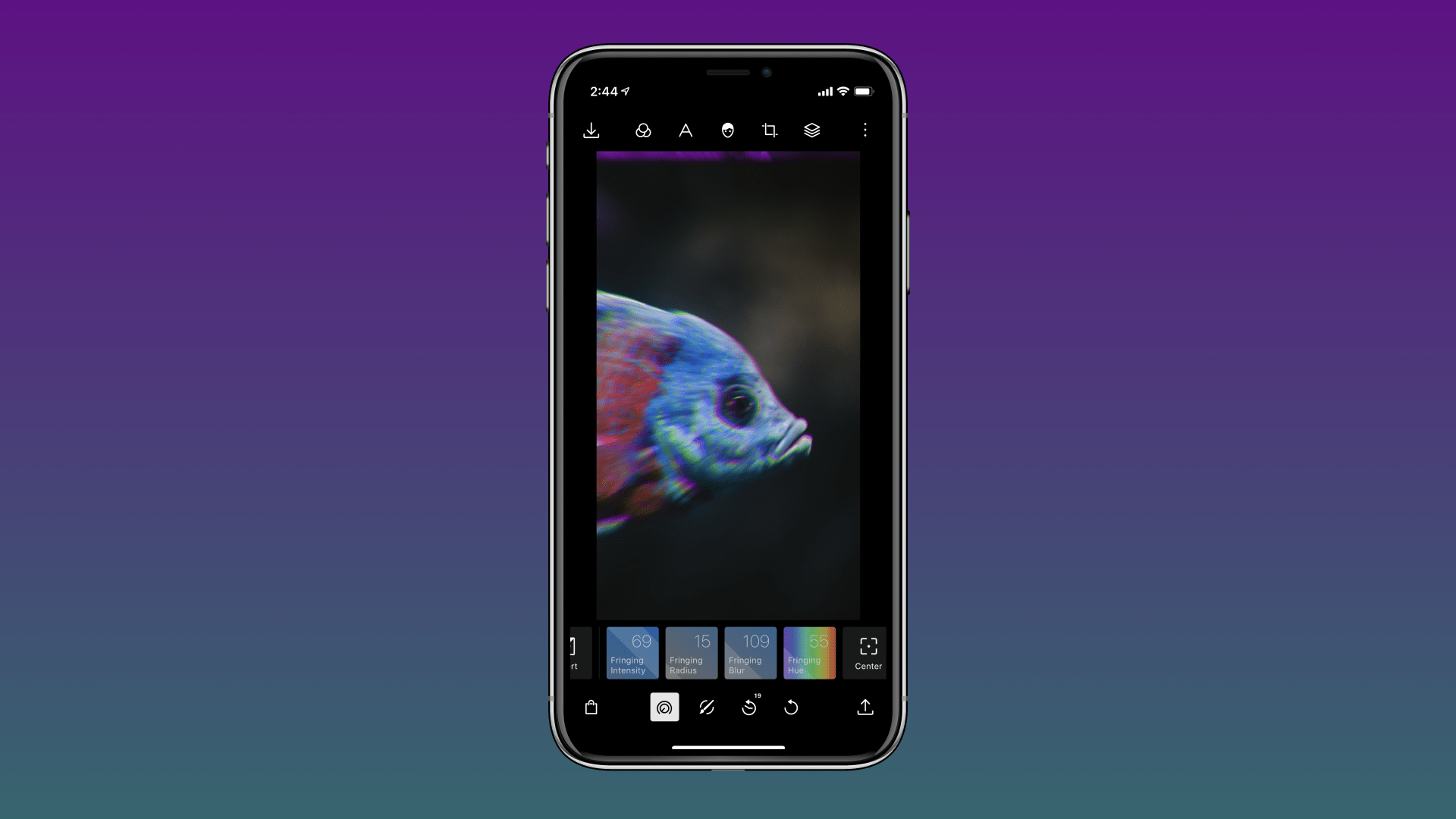 The effects panel in Polarr Photo Editor is where you can find a variety of unique effects to add to your photo. Within here we have the reflect tool, pixelate tool, diffuse tool, invert button, fringing effects, and grain controls. Here's how they all work.
Reflect
The reflect tool in Polarr allows you to mirror your images. You control the center point of the mirror and have a variety of mirroring options. Play around with them to see how each changes the perspective of your photo and creates an Inception-like effect.
Pixelate
The pixelate tool has been updated to include more pixel shapes. When we first launched the tool, it only had a square pixel, but now you can select from squares, hexagons, dots, triangles, and diamonds. Select the shape and slide the slider to increase the pixelate effect on your photo.
Diffuse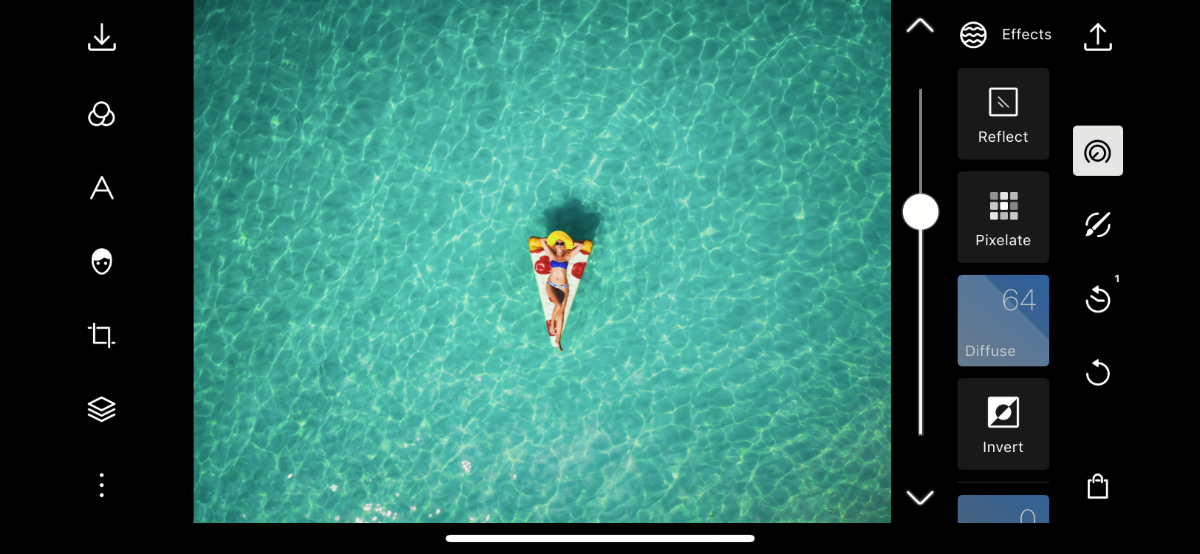 Drag this slider if you want to add diffused lighting to your photo. The higher you go, the more you add.
Invert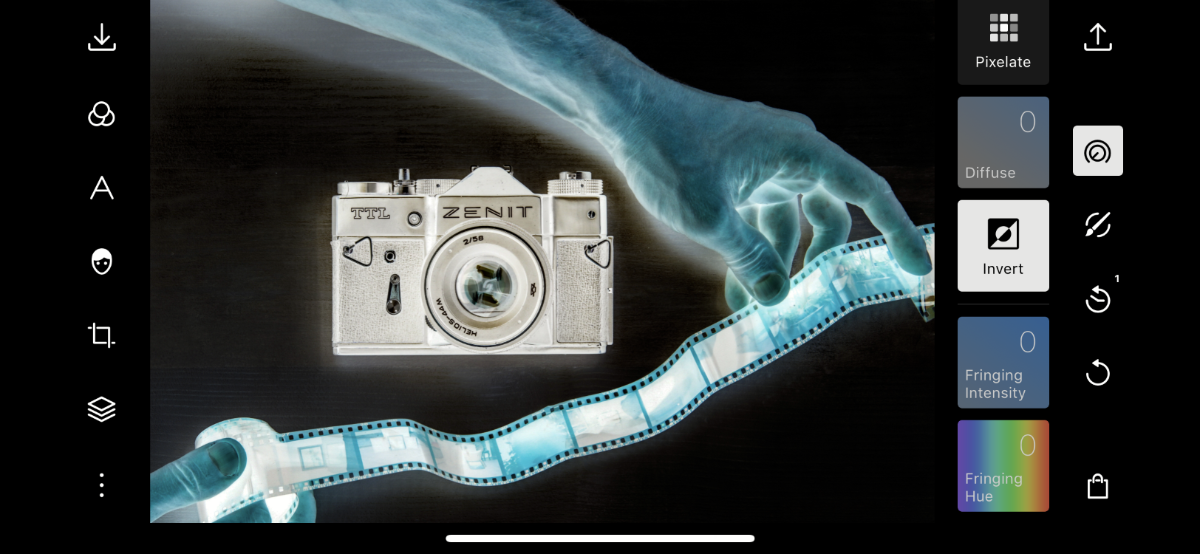 Want to invert the colors in your photo? It's as easy as clicking the invert button in the effects tool. Click (or tap) to invert and click (or tap) to invert again.
Fringing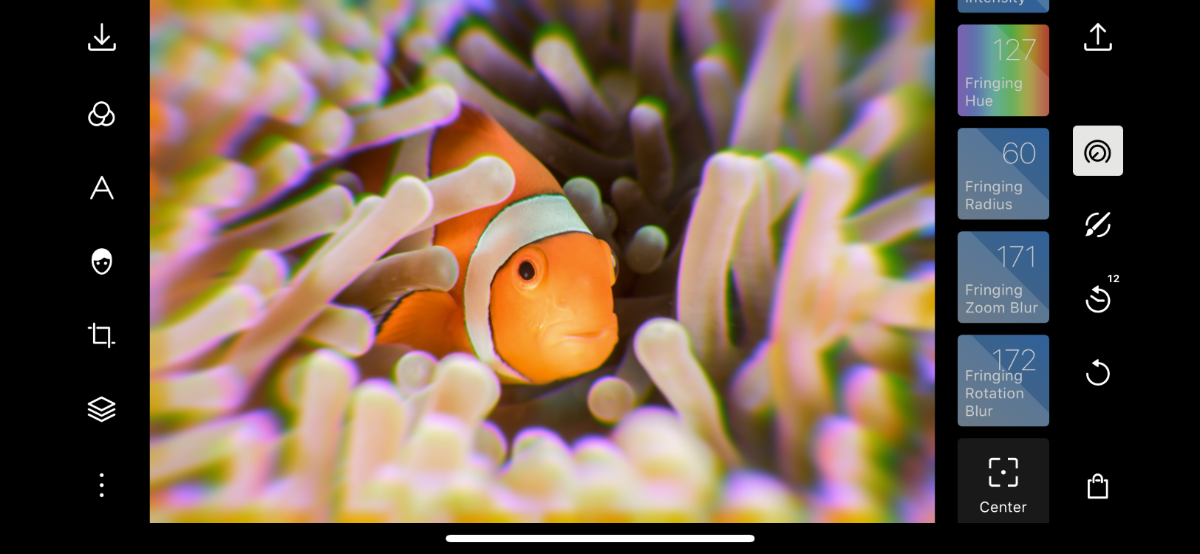 The fringe tool in Polarr is a great way to add customizable fringe effects to your photos. Here are the different fringe properties you can adjust:
Fringing Intensity: the amount of shift between the color channels
Fringing Radius: the area of the picture that will be least affected with the fringing
Fringing Blur: the amount of blur added on top of the fringing
Fringing Hue: allows the shift to happen for more than just the RGB channels
Center: the location where the fringing effect seems to emanate from
Grain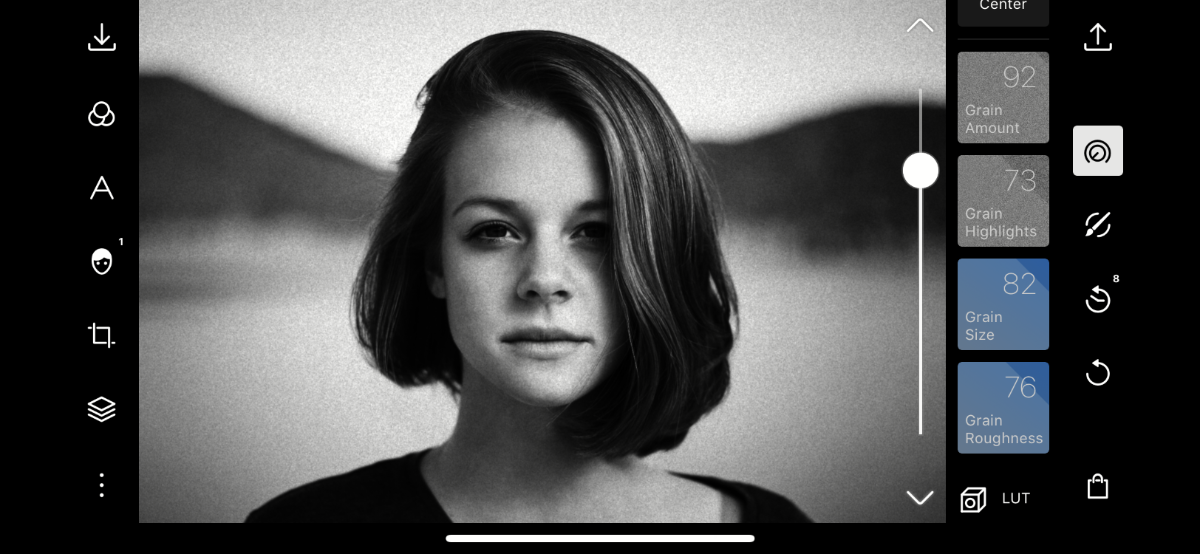 Our grain tool allows you to add some of the best artificial grain on mobile. Adding grain to your photos is a great way to capture the vintage aesthetic of film cameras from long ago. Here are the different grain controls you can adjust:
Grain Amount: Controls the amount of grain added to your photo
Grain Highlights: Controls how much grain is added to the lighter areas of your photo
Grain Size: Control the size of the grain being added to your photo
Grain Roughness: Adds coarseness to the texture of the grain