Brush tool
The brush masking tool joins the radial, gradient, and color masking tools for creating local adjustments inside Polarr. We added the brush masking tool after receiving feedback from our users. You all requested the desire to have greater control and precision when editing their photos, so we gave it to you.
You're going to use the brush tool anytime you want to create a more complex adjustment mask. That said, it's really easy to use the brush tool since it acts just like an actual brush.
Inside our mask panel, you'll find all the different layer tools. Go ahead and select the brush tool to play around with it and make an exact layer. Once you select the brush tool, you're able to change the brush size, brush flow and brush hardness. Now just paint on your image using the brush to create a mask.
Once created, you'll be able to make a variety of adjustments to the mask. The adjustments made will only affect the brushed area.
When would you use the brush tool? Anytime you want a super precise mask to make adjustments on. For example, you can use the brush to paint a mask over the model in your photo. Inverse the selection and you can then easily dark the background and make that model stand out a bit more in the photo.
Check out the video below to see the brush tool in action.
Edge-aware brush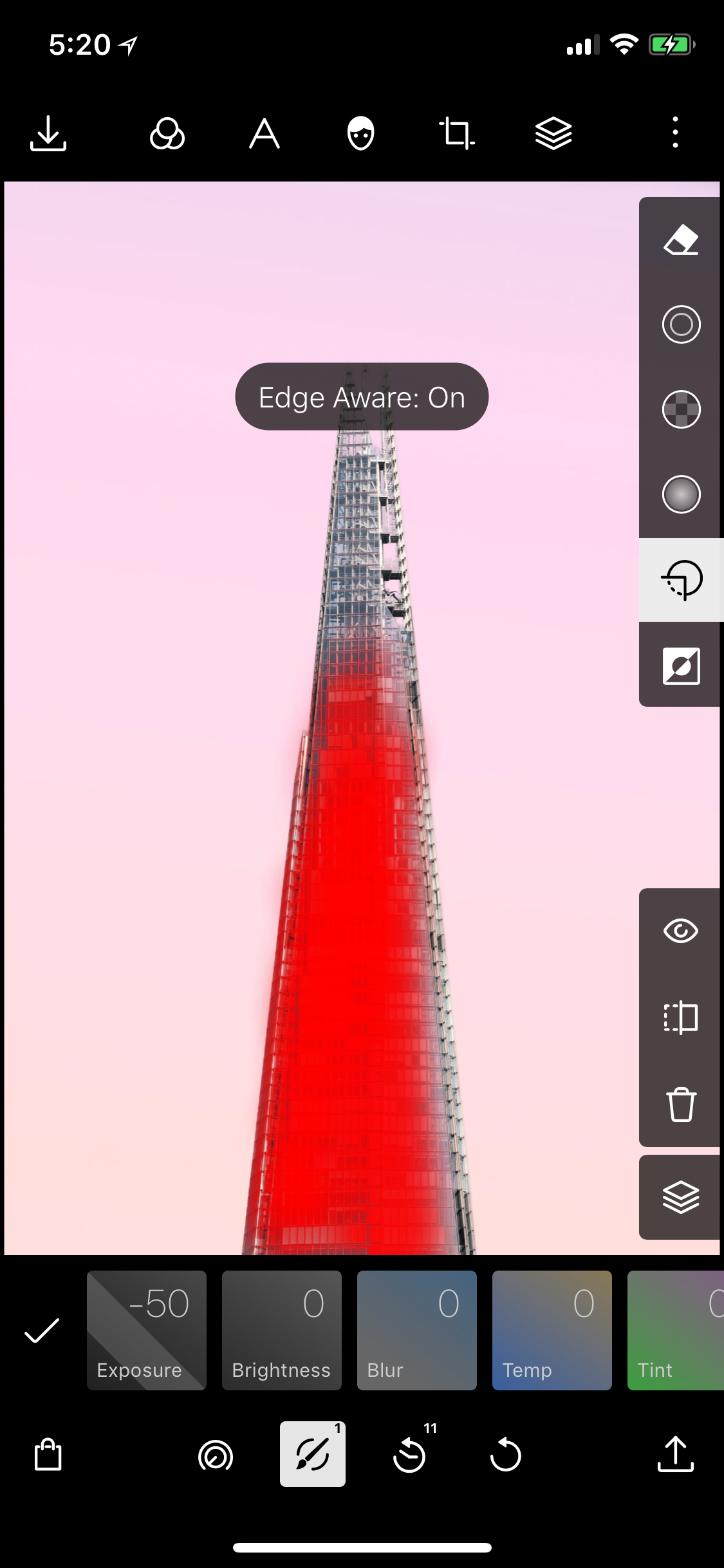 Inside the brush tool is a mode called "edge-aware" that adds some smarts to your brush. This was introduced in Polarr 5.1.0. When this mode is enabled, the brush will try to help you paint within the lines of whatever it is you're trying to mask. It's a great tool and should help you make more accurate masks using the brush. Try it out!