Border tool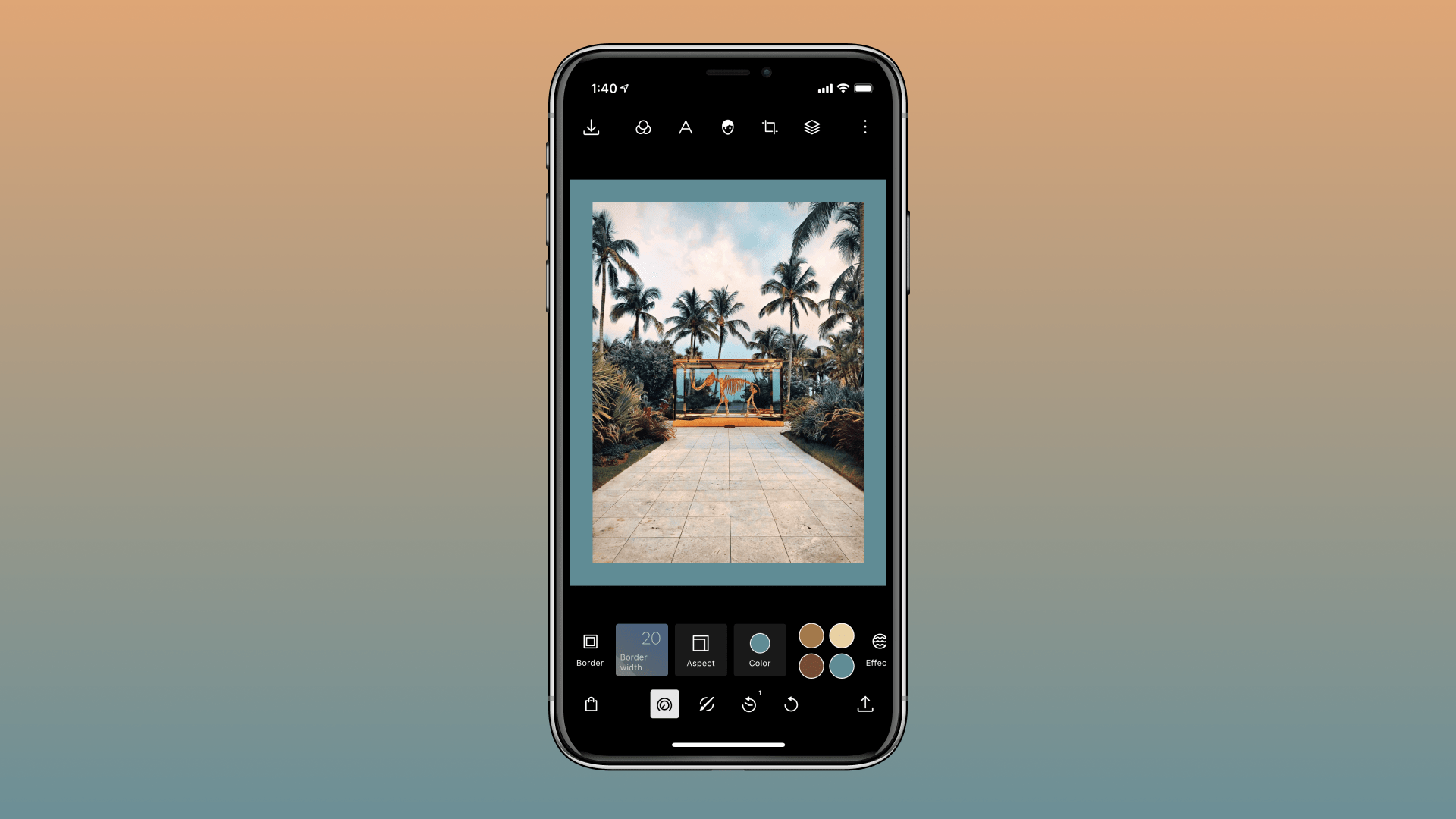 Polarr 5.2 introduced a new feature called the Border tool. This tool allows you to quickly and easily add borders to your photos. It's an intelligent tool that will suggest a border color based on the colors available in your photo. You can, of course, select any color you want.
You can find the border tool under global adjustments. Once opened, you can adjust the following border properties:
Border width: Changes the width of the border uniformly
Border aspect: You can select from preset aspect ratios or enter in a custom width and height.
Color: Use the color picker to select any color you want.
Intelligent color: Four of the most dominant colors in your photo are available for quick access.
Once you've made your adjustments to the border. You can save the photo and the border will be saved with it.